Disc Brake Actuator 7500# Model 750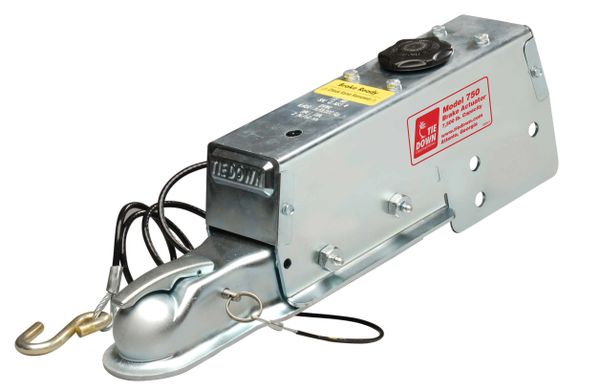 Disc Brake Actuator 7500# Model 750
Pre-installed back-up solenoid and an extended housing for solenoid and line protection.
The all aluminum master cylinder incorporates the shock absorber into the master cylinder assembly . This exclusive feature was designed into the master cylinder in order to provide the tow vehicle with a warning signal when the brake fluid is at a low level.The oversized master cylinder provides the higher pressure required to run disc brakes and the added fluid for tandem trailers. This design positively provides quicker stops.

7,500 lbs GVWR
800 lbs Tongue Load
1/2" Dia Mounting Holes are 3" on Center Front to Back
Frame size 3"
2" Ball
Zinc Plated for Excellent Corrosion Resistance