Rainier 13" Radial Tires w/ 5 Lug Aluminum Rim ST175/80R13C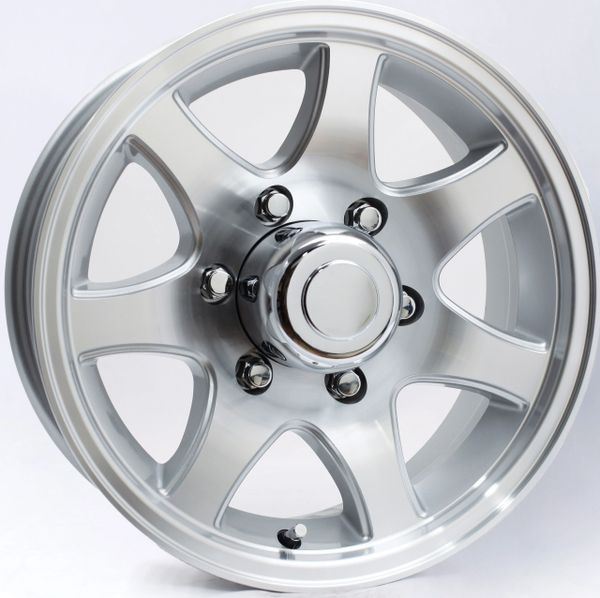 Rainier 13" Radial Tires w/ 5 Lug Aluminum Rim ST175/80R13C
Features Include:
- Strong Sidewall protection against accidental cut and wear.
- Wider center rib for increased road contact.
- Steel black on main tread pattern to improve self-cleaning ability.
- Blade groove design to enhance the rigidity of the tread pattern.
- Varied tread pitch design to reduce road noise.
- Improved heat dissipation with extended tread life.
- Aluminum Rim styles may vary, please give our office a call if need a particular style.